Interventional treatment of back pain in EuroPainClinics® health care facilities is provided with the help of ultra-modern technological devices and equipment, operating tools and materials of the highest quality. We work principally with proven quality products from world manufacturers. We focus on their exclusive features that allow the performance of all procedures in a timely and safe manner. We choose the tools with an emphasis on ergonomics and pay attention to the ecological composition of materials, friendly to humans and the environment.
The best quality of our equipment - guarantee of the best treatment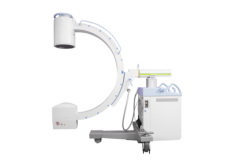 Top Clinic Equipment
X-RAY DEVICE WITH THE SIEMENS "C" ARM
The C-Arm allows for constant visual guidance of our procedures.
Sophisticated mobile design.
Variable positioning of projection angels to display the operating area.
On-screen visualization of maximal resolution.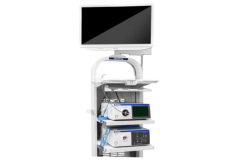 Top Clinic Equipment
OLYMPUS ENDOSCOPIC TOWER
Professional endoscopic display of tissue structures on screen.
Multifunction device with a variety of setting modes according to the specific procedure.
Connection of operating instruments for diagnostic and minimally invasive endoscopic procedures.
The principle of optical filtration of light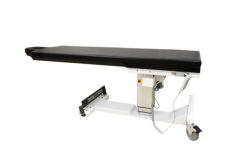 Top Clinic Equipment
DURABILT CARBON TABLES
Highly ergonomic, electromechanical treatment tables, dimensioning of the load according to the recommended technical standards of medicine.
Precise adjustment of height and position, facilitating access of the C-arm x-ray unit.
Special foam surface containing carbon fibre that effectively absorbs x-ray radiation beams. Maximum patient safety during the procedure.
For the most accurate identification and anatomy-pathological changes in the epidural space, we use several types of epidural catheters for various diagnostic and therapeutic endoscopic procedures (particularly in patients with evidence of postoperative epidural fibrosis or adhesions that result from inflamed tissue). Through a detailed view of the spinal space through an endoscopic camera it is then possible to efficiently disrupt or remove polymerous ligaments, treat the affected root nerves and apply medication locally with the aid of radio frequency, thermal or laser application.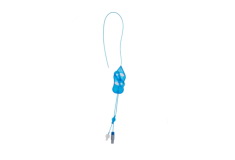 Epidural space tools
EPI NAVIGATOR FLEX CATHETER, VERTICAL ITALY
Navigable radiofrequency catheter with Epi Navigator insertion needle for implementation of pulsed radiofrequency (PRF) in the epidural space as a single neuromodulation treatment of nerve tissue in patients with chronic radicular (root) back pain.
Single-guided electrode connected to the radiofrequency generator and an infusion system for the delivery of medication.
Highly ergonomic design, and excellent handling with the use of a manual controller.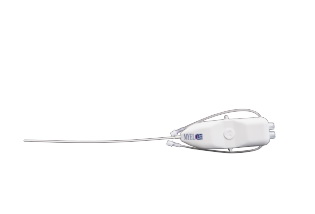 Epidural space tools
MYELOTEC CATHETER, MYELOtec
Video-guided epidural catheter to perform radiofrequency and laser ablation in the epidural space under endoscopic camera.
Multifunctionality of the catheter, connection of operating tools to disrupt the fibrous tissue and targeted local application of the drug to the pain site.
Lightweight ergonomic design, catheter's outer diameter of 3 mm, atraumatic soft tip, two working channels, dual ports, and other accessories.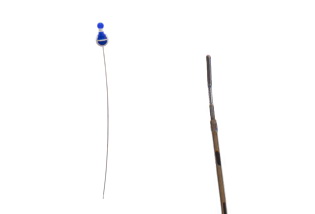 Epidural space tools
RACZ CATHETER and VERSA-CATH, Epimed
Spring epidural catheters designed for navigated epidural adhesiolysis and drug delivery. It is introduced through the sacral hiatus (a natural hole in the sacrum).
Easy navigation allows targeted therapy at the pain site.
Pulsed radiofrequency nerve stimulation using the VERSA-CATH catheter.
The highly effective tool for advanced endoscopic minimally invasive endoscopic discectomy (removal of slipped disc and pathological changes inside and outside of the disc)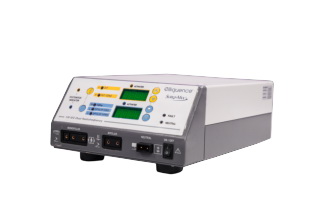 Disc treatment tools
TRIGGER FLEX BIPOLAR- SYSTEM DISC-FX, elliquence
Surgical cannulas, bipolar Trigger-Flex system, special surgical forceps, guide wire, spinal needles and the like.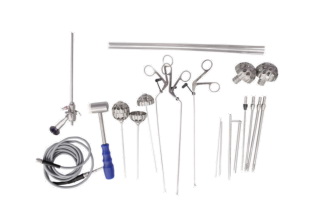 Disc treatment tools
MAXMORE endoscopic spine system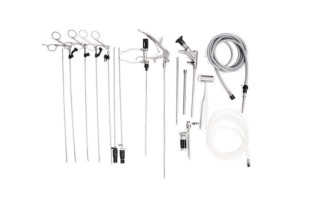 Disc treatment tools
WOLF endoscopic spine system